Health
Climate and Disaster Resilience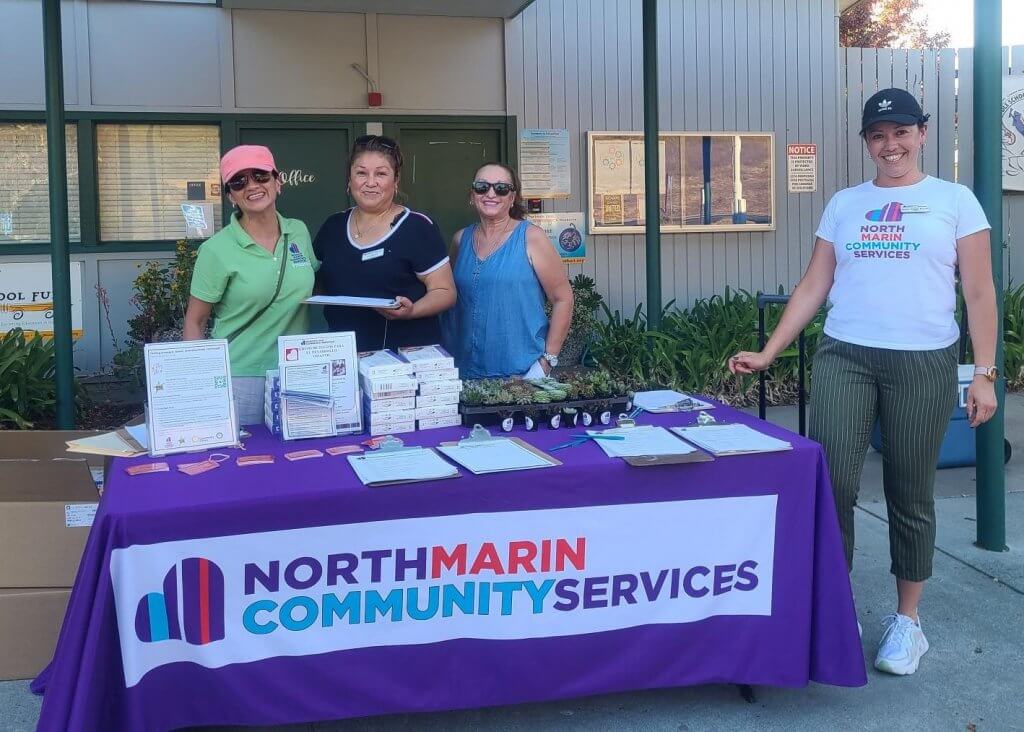 Overview
As a human service organization, we prioritize the health and safety of vulnerable communities, working alongside them on issues related to climate change, public health, and emergency and disaster preparedness. Our organization leads the Novato Community Response Team (NCRT) and served over 10,000 people in need during the COVID-19 pandemic.
As lead to the NCRT, we provide community response and recovery coordination during public health threats, disasters, and emergencies (including support during wildfire season and extreme heat conditions). NMCS is also an active member of Voluntary Organizations Active in Disaster (VOAD). 
Our approach to mitigating climate change is based in the belief that equitable climate action must ensure that communities who bear the least responsibility for climate change do not suffer disproportionately from its impacts as a result of historical injustice and lack of investment. We engage under-resourced communities to explore and address climate change-related impacts with support from local experts in climate mitigation and community resilience. 
Our equitable climate action work is an opportunity to listen to, learn from and include the voices, passion and wisdom of people in our community who have been left out of the climate conversation. This work will also include developing targeted communication, education, and outreach strategies based on input from priority populations. 
We remain committed to working in partnership with public and private organizations so that families, adults, and seniors in our community can find support. 
If you are interested in volunteering in the area of equitable climate action, please contact us. 
Notification Systems 
Nixle: text your zip code to 888777 
Partner Resources 
County of Marin COVID-19 Information
County of Marin Emergency Portal  
Marin Wildfire Prevention Authority   
Novato Fire Protection District 
City of Novato Ordinance Updates